Our
founder andleader professor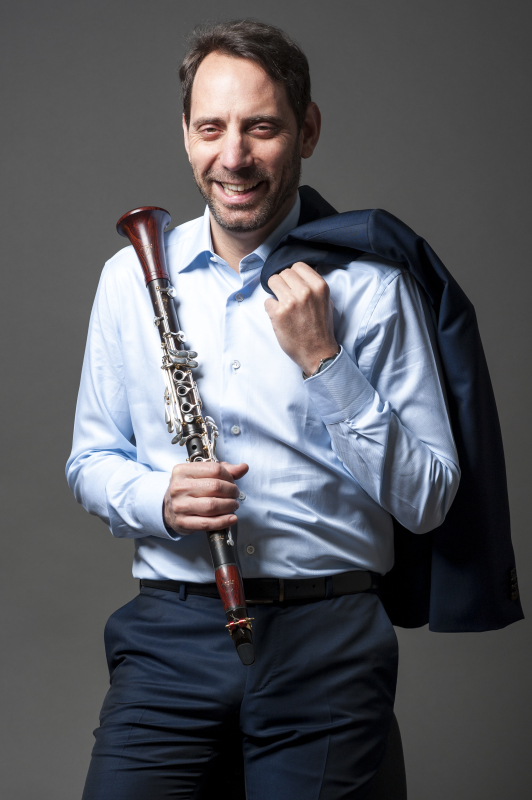 Internationally acclaimed clarinet and saxophone player Bence Szepesi recently played his debut at New York's famed Carnegie Hall with great critical acclaim. Mr. Szepesi graduated with distinction at the Franz Liszt Academy of Music in Budapest, winning numerous awards as a young soloist such as Budapest's 1st prize at Youth Clarinet Competition Budapest, later also earned his degree at the prestigious Conservatoire de Paris in France. Mr. Szepesi is an artist and ambassador of multiple top instrument manufacturers such as o D'Addario Woodwinds USA Rericha – Zlesak Woodwind Manufacturing Czech Republic, and BG France.
As the founder and artistic leader of Budapest Saxophone Quartet since 1995 he has been a frequent performer on the international music scene. Principal clarinetist of the Budafok Dohnanyi Symphony Orchestra and Professor of Saxophone at University of Miskolc he is a regular guest at music festivals such as Zemplen Fest Hungary, WMC Kerkrade Festival Netherlands, Clarimania Warsaw.
Mr. Szepesi is a guest professor at leading international summer clarinet programs such Ostrava International Clarinet Master Classes, while he has started to give back in his home country Hungary by founding his own summer festival BalatonSax.
As a member and artistic director of Budapest Saxophone Quartethe is also a frequent performer and guest professor at international clarinet and saxophone festivals such as Concerto e Premiazione Italy, The Osaka International Chamber Music Competition and Festivalin Japan, performed in The WASBE International Youth Wind Orchestrain Hamamatsu Japan , The Yonsei Concert Series in Korea, or Hungarian Cultural Institute in Brussels. His performances highlights include his performance as a soloist of Budafok Dohnanyi Orchestra playing works of Weiner, Grgin and Franck conducted by Roberto Paternostro in Budapest, performing Aharon Harlap Clarinet Concerto, W. A. Mozart Clarinet Concerto K622, Aaron Copland Clarient Concerto.
Mr. Szepesi is also frequent performer of Hungary's most prestigious chamber venue, the Hungarian National Radio's Marble Hallfor his solo and chamber performances.
Mr. Szepesi is often reaching out to other genres as a member of important ensembles such as touring with Havasi Symphonic and performed with legendary jazz pianist Gyorgy Vukan.
His recordings in different ensembles include: Around the World in 80 minutes, Baroque, Emotionwith Ingrid Kertesi, Imaginewith Krisztina Jonas, Rhapsody in Bluewith Gyorgy Vukan and Julia Kukely, Spiritwith Krisztina Jonas, Alonewith Gyorgy Vukan, At the gate of success with the Akademia Quartet.
Bence Szepesi is the President of the Hungarian Clarinet and Saxophone Society.